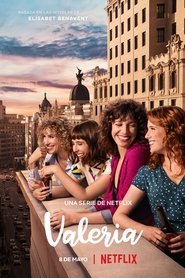 Watch

Valeria

You are watching now the

Valeria

tv show has Drama Genres and produced in Spain. Broadcast by Watch4HD.com and directed by María López Castaño,

Valeria is a writer who's hit a dead end with both her writing and her husband. She finds solace in her three friends Carmen, Lola and Nerea.