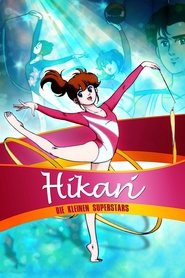 Watch

The Legend of Stars

You are watching now the

The Legend of Stars

tv show has Animation Genres and produced in Japan. Broadcast by Watch4HD.com and directed by Nobuo Tobita,

The Legend of Hikari: Hikari no densetsu Schoolgirl Hikari has two loves: rhythmic gymnastics and Ohishi, a schoolmate who is one of the best gymnasts in his league. Natsukawa, Hikari's childhood friend, plays in a band called Mr.D. Over the years, he has come to love Hikari very deeply. Will Hikari gain Ohishi's love? Or will Natsukawa win her over?