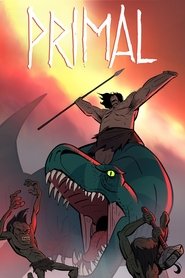 Watch

Primal

You are watching now the

Primal

tv show has Action Adventure Animation Drama Short Genres and produced in USA. Broadcast by Watch4HD.com and directed by Genndy Tartakovsky,

Primal features a caveman at the dawn of evolution. A dinosaur on the brink of extinction. Bonded by tragedy, this unlikely friendship becomes the only hope of survival in a violent, primordial world.