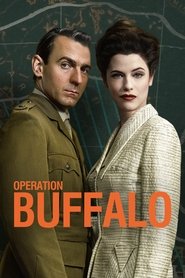 Watch

Operation Buffalo

You are watching now the

Operation Buffalo

tv show has Drama Genres and produced in Australia. Broadcast by Watch4HD.com and directed by Peter Duncan,

A captivating drama set in Maralinga, South Australia, at the height of the Cold War. At a remote army base carrying out British nuclear testing, paranoia runs rife and nuclear bombs are not the only things being tested, as loyalty, love, and betrayal are pitted against each other.