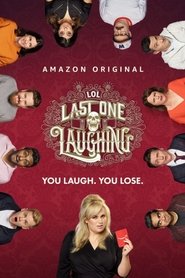 Watch

LOL: Australia

You are watching now the

LOL: Australia

tv show has Comedy Genres and produced in Australia. Broadcast by Watch4HD.com and directed by Hitoshi Matsumoto,

A cast of 10 Australian comedic actors and stand-up comics competing to make each other laugh first. The final comedian left standing will win the grand prize of AUD$ 100,000 (roughly $67,000 USD).