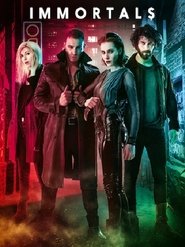 Watch

Immortals

You are watching now the

Immortals

tv show has Drama Fantasy Genres and produced in Turkey. Broadcast by Watch4HD.com and directed by ,

The story will begin in Istanbul in the 1800s and stretch daily. Mia will work with young rebels to destroy Dmitry, which will cross the road at a luxurious nightclub in Istanbul.