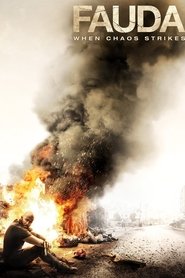 Watch

Fauda

You are watching now the

Fauda

tv show has Action Drama Thriller Genres and produced in Israel. Broadcast by Watch4HD.com and directed by Avi Issacharoff, Lior Raz,

"Fauda" (Arabic for 'Chaos') depicts the two-sided story of the Israeli-Palestinian conflict. Doron, a commander of undercover Israeli unit, the Israeli Special Forces, operating inside Palestinian territories, and his team, are hunting down Hamas terrorist Abu-Ahmed. On the other side of the fence, the life of Abu-Ahmed and his family, who has thus far murdered 143 Israelis, will never accept the State of Israel, and will continue Jihad for as long as it takes.