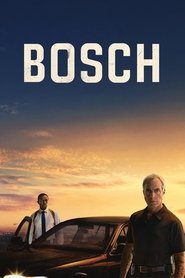 Watch

Bosch

You are watching now the

Bosch

tv show has Crime Drama Genres and produced in USA. Broadcast by Watch4HD.com and directed by Eric Ellis Overmyer,

Harry Bosch is an irreverent homicide detective in Los Angeles. Like any good protagonist he has problems with authority, follows his gut and bends a few rules while achieving the best solved case rate in all of California. Whatever situations the writers put him into he will undoubtedly be entertaining as he pursues justice.