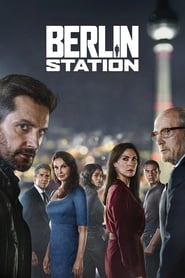 Watch

Berlin Station

You are watching now the

Berlin Station

tv show has Thriller Genres and produced in Germany, USA. Broadcast by Watch4HD.com and directed by Olen Steinhauer,

Follows Daniel Miller (Richard Armitage), who has just arrived at the CIA foreign station in Berlin, Germany. Miller has a clandestine mission: to uncover the source of a leak who has supplied information to a now-famous whistleblower named Thomas Shaw. Guided by veteran Hector DeJean (Rhys Ifans), Daniel learns to contend with the rough-and-tumble world of the field agent: agent-running, deception, and the dangers and moral compromises.