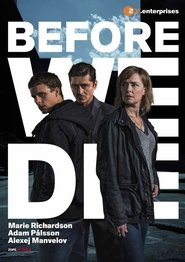 Watch

Before We Die

You are watching now the

Before We Die

tv show has Drama Mystery Thriller Genres and produced in Germany, Norway, Sweden. Broadcast by Watch4HD.com and directed by Niklas Rockström,

Hanna, who works at the division for organized crime at the Stockholm police departement, gets involved in a power struggle of the underworld when her lover and co-worker Sven is abducted. The situation gets even more complicated when it turns out that Hannas' estranged son Christian is involved.